Expect Exceptional Performance from the Chrysler Pacifica
Expect Exceptional Performance from the Chrysler Pacifica
Posted on May 26, 2020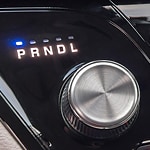 The Chrysler Pacifica appeals to families who prefer the comfort and convenience of owning a minivan. Plus, the Chrysler vehicles offer a number of luxurious amenities not featured in competitive models. But, despite being a family-friendly vehicle, the minivans do not disappoint in the performance department.
All models of the Pacifica come standard with a 3.6-liter, six-cylinder engine that generates up to 287 horsepower. The engines are paired with a nine-speed automatic transmission and front-wheel drive. The vehicles have plenty of power under the hood. Yet, the ample brakes and responsive steering enable the minivans to exhibit graceful performance without leaning.
The Chrysler Pacifica is also ideal for weekend getaways. Equip the minivan with a towing package and haul a trailer plus cargo weighing up to 3,600 pounds. Explore all of the advantages of owning a Pacifica by visiting our Aurora, ON Aurora Chrysler location. Choose your favourite model and take a test drive.